Explore your Most Productive Self in Computing & Gaming!
Academic studies on workstation ergonomics recommend that the top of a screen be about 5cm to 7cm above your eye level, optimal viewing distance be 50-75cm, and monitor tilt be about 15° to 20°. This arrangement can be tough in many cases and limited by design of monitor's stand, configuration of your desk or workspace constraints. With monitor lift up to 63cm and arm extension up to 58cm, FlexMount Duo brings in a fix for that. It allows you to decide and set for yourself the optimal position of your monitors.
Dual-monitor setup is a de-facto standard for gaming and streaming nowadays. But it does make sense only in a proper configuration. FlexMount Duo is here to help with mixed or same-size screens combined easily and ergonomically.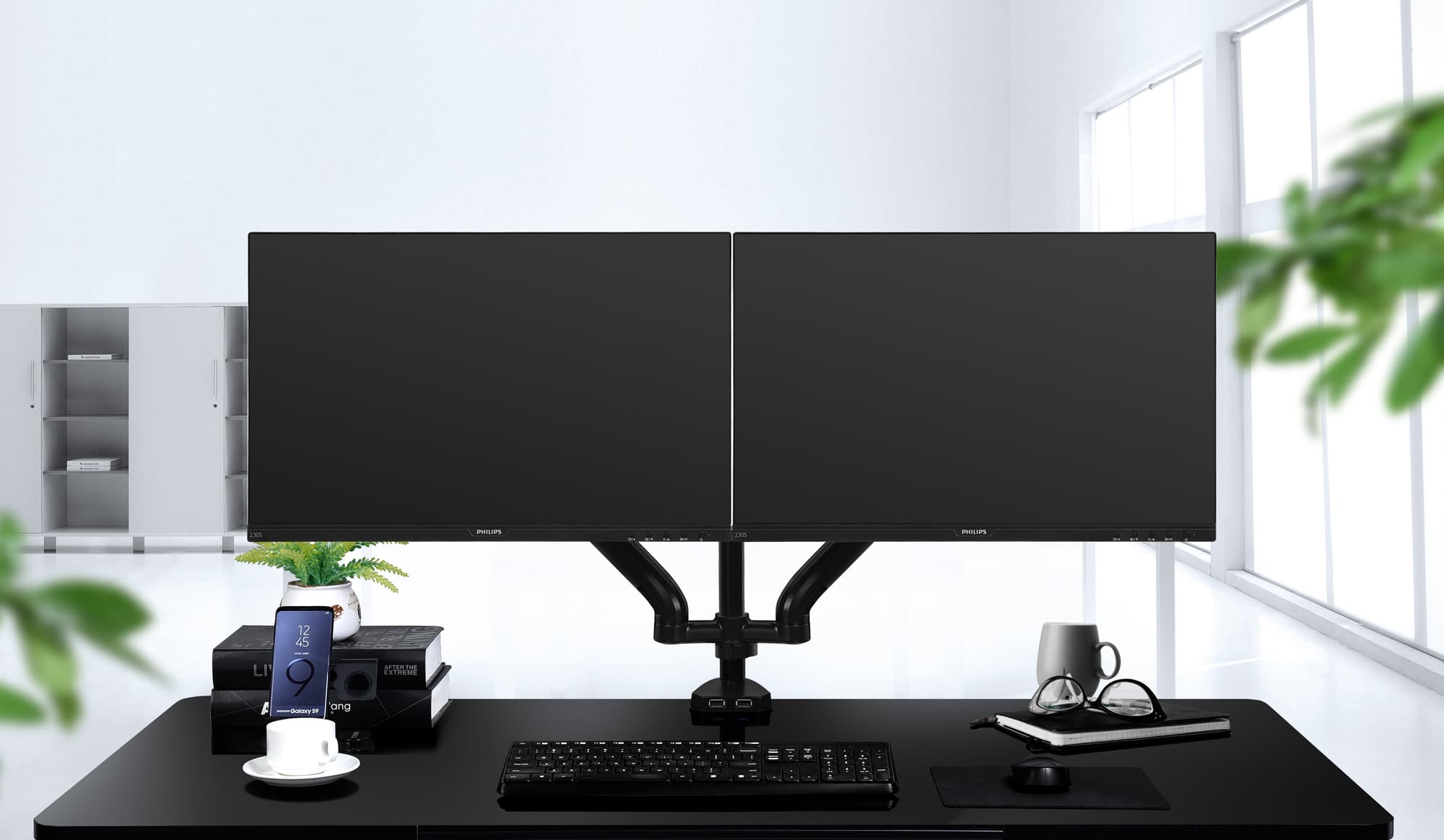 FlexMount Duo provides a fast-install build that comprises of edge clamps or grommet mounting for 10-100mm table thickness, supports 75x75mm and 100x100mm VESA mounts with up to 8kg load capacity per arm and handles various monitor types and sizes including ultrawide screens.
Numbers speak for themselves, straight and simple: 105° tilt, 180° swivel and 360° rotation. You are free in adjusting the height, depth and angle of your monitors. And you can be 100% flexible in organizing the most comfortable position for you.
Gas springs are crucial for smoothness of motion. FlexMount Duo features the gas spring arms that are sturdy in holding monitors but can reposition smoothly and don't require much force for that.
Ultra-durable aluminum alloy and steel guarantee robust monitor mounting, long-lasting look and reliable operation.
Built-in 2x USB 3.0 Hub connects your USB devices conveniently and seamlessly.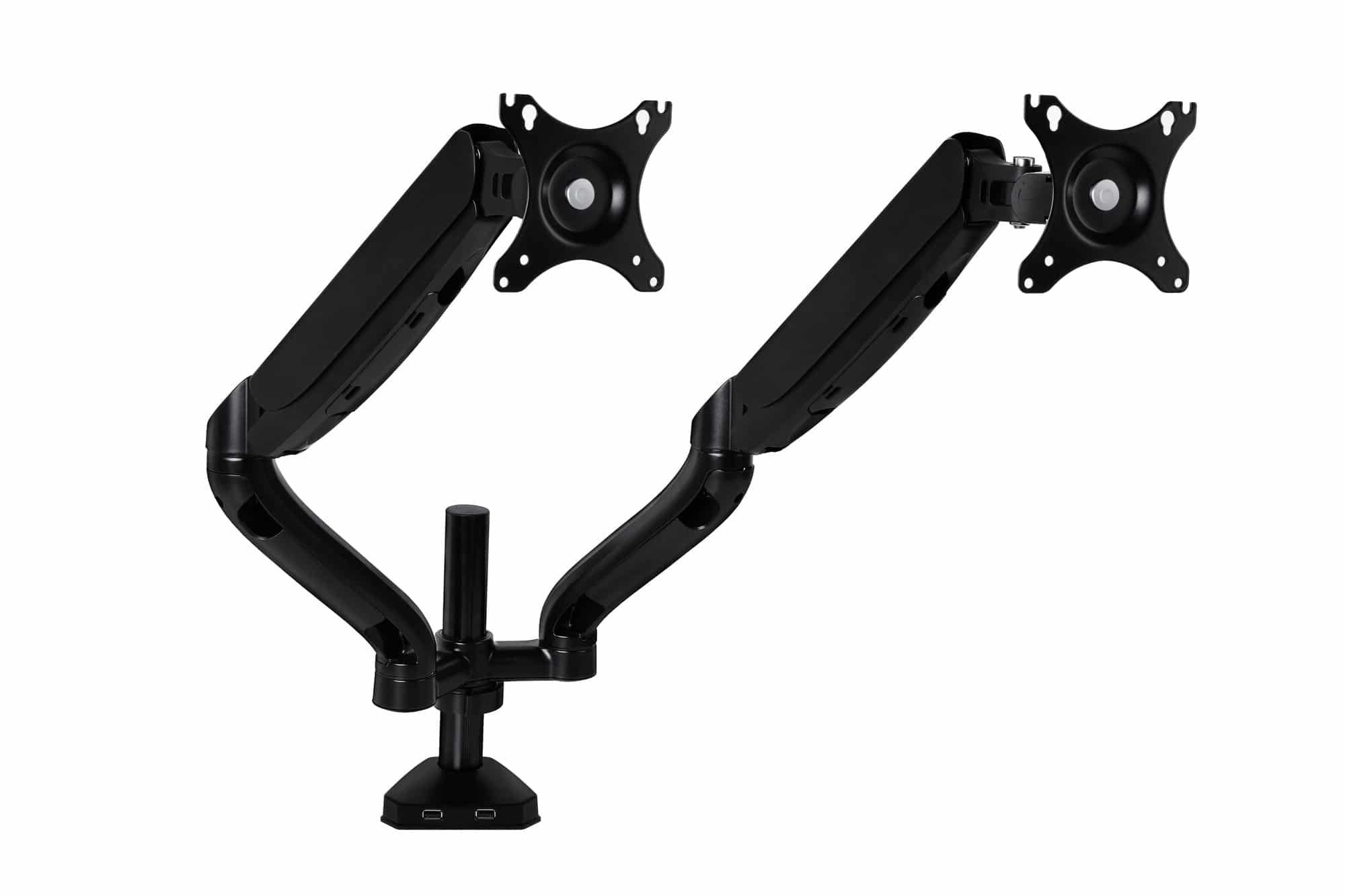 Arm Extension: 11-58cm
Built-In USB Hub: 2x USB 3.0 Ports
Clamps: Edge 20-100mm, Grommet 20-60mm
Color: Matt Black
Compatibility: VESA 100/75 (100x100mm & 75x75mm)
Lift Height: 63cm
Load Capacity: 8kg per arm
Material: Aerospace-grade aluminum, ABS steel
Monitor Screen Size: 17" – 34"
Pole Height: 20cm
Rotation: 360°
Swivel: 180°
Tilt: 105°
Warranty: 2 years
Weight: 5kg
"Installation was a breeze, it looks good and works perfectly well. The two USB 3.0 ports at the base is a nice touch. The gas springs make everything move smoothly and without fuss."