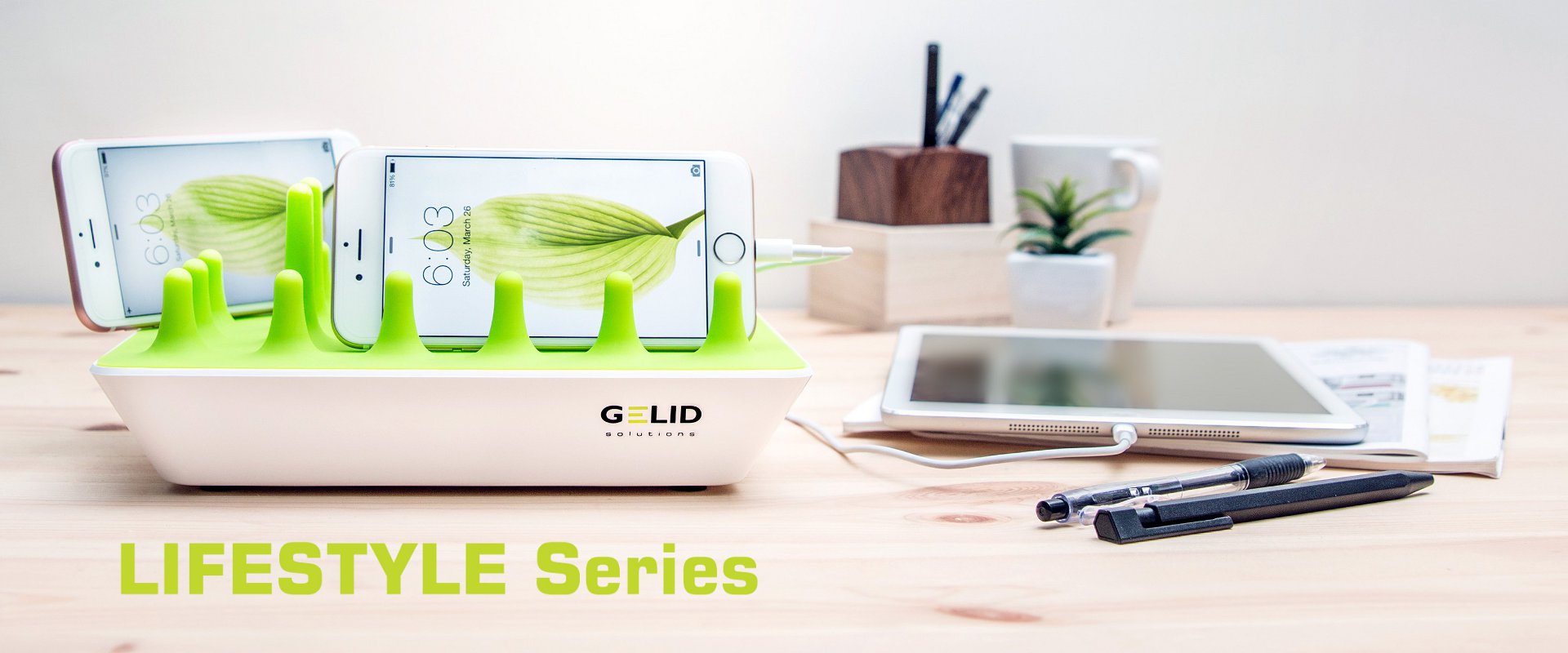 Docking station for virtually any mobile device
TreeArray ultra-flexible docking surface accommodates virtually any USB charged mobile device: phones, tablets, power-banks, e-readers, action cameras, GPS trackers and even bike lights. Zentree delivers 48W total power output juiced with up to 2.4A charging current per port, so you can simultaneously charge 4 power-hungry mobile devices, such as iPad Pro or alike. And seamless cable management helps to dock all the devices really quick and easy.

Slim and sleek docking station for your phones & tablets
contemporary charging station with enlarged docking slots easily fits multiple phones and tablets dressed in protective cases, even embedded battery type or military grade rugged type cases or bumpers. A special set of safety features – soft rubber in-slot inserts, smart charging control and automatic power cut-off – ensures the Fourza's  top-level  reliability. Slim size and stylish design make it super handy for every home and office.