Iceberry (CN-Raspi-01)
Ultimate All-in-One Cooling Kit for Raspberry Pi 4
Get the most out of your Raspberry Pi 4! Raise performance to maximum!
ICEBERRY boasts the high-airflow 50mm fan and optimized aluminum heatsink with enlarged footprint that spreads across surface area of the Raspberry Pi 4 PCB to improve heat dissipation and eliminate thermal throttling. The specially crafted aluminum case also goes to reducing temperatures and accommodates convenient housing for your system. You can even overclock and still maintain temperatures within the normal range.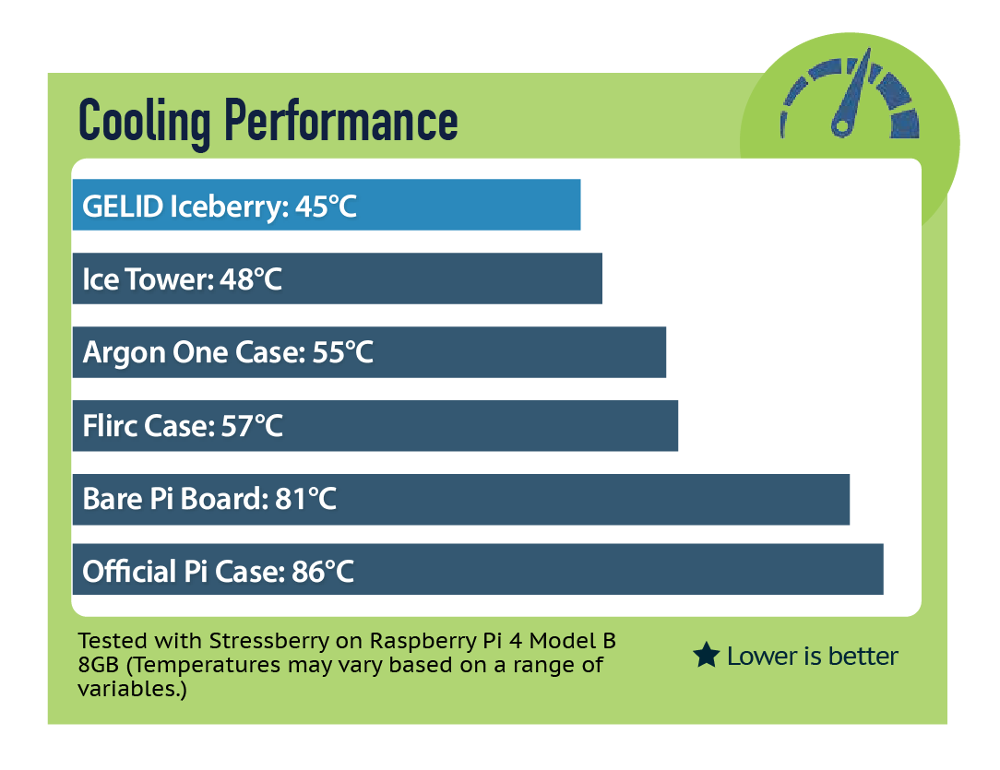 The pre-cut high-conductivity GP-Extreme thermal pads cover all the heat-generating components – SoC and RAM Memory IC – and provide efficient thermal interface to transfer heat to the Heatsink-Fan module. The aluminum case also carries side vents to enhance airflow.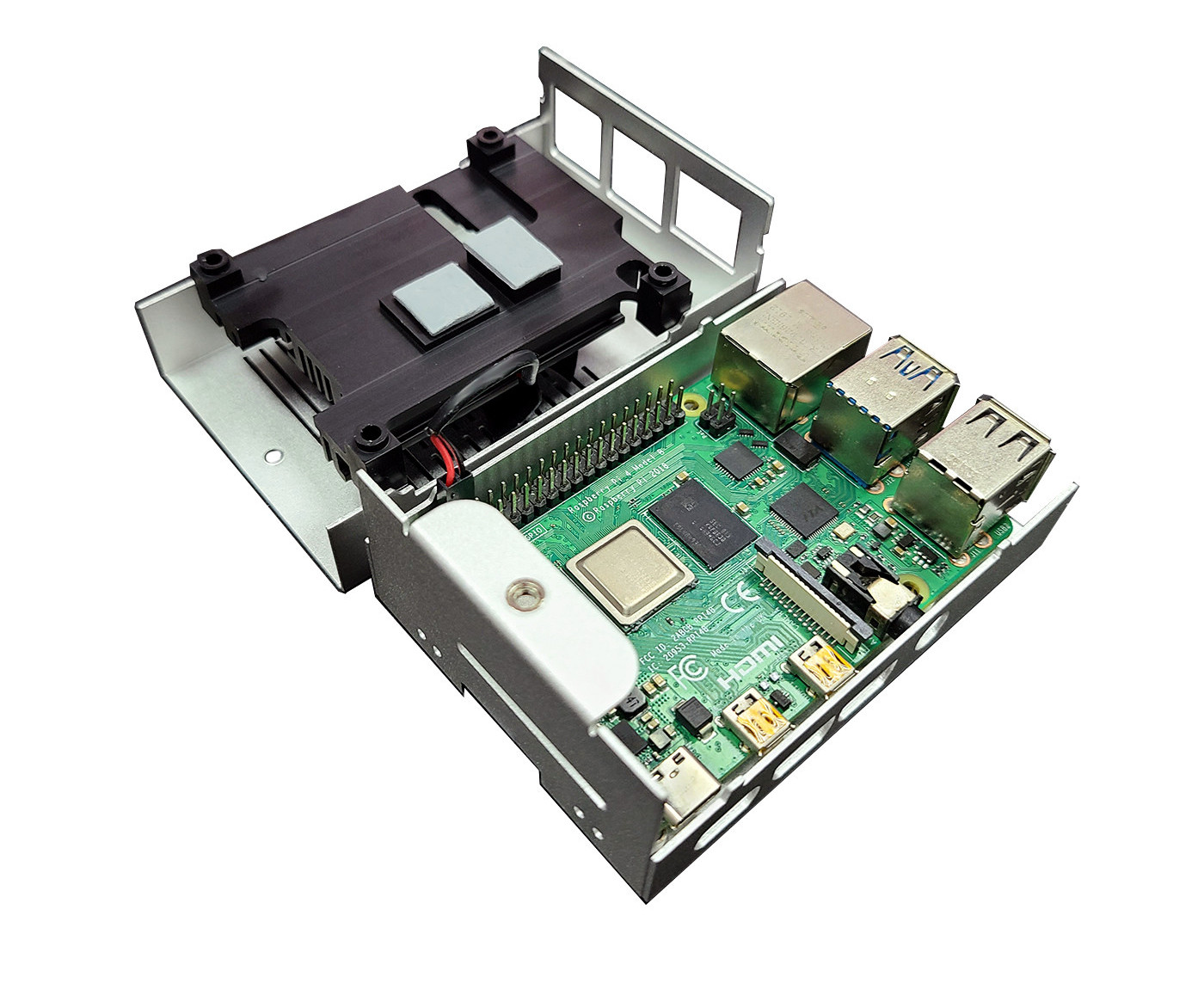 All the I/O ports and slots such as USB-C power port, micro-HDMI ports, audio port, USB ports, display slot, and others are easily accessible. ICEBERRY also provides microSD card access and camera cable passthrough.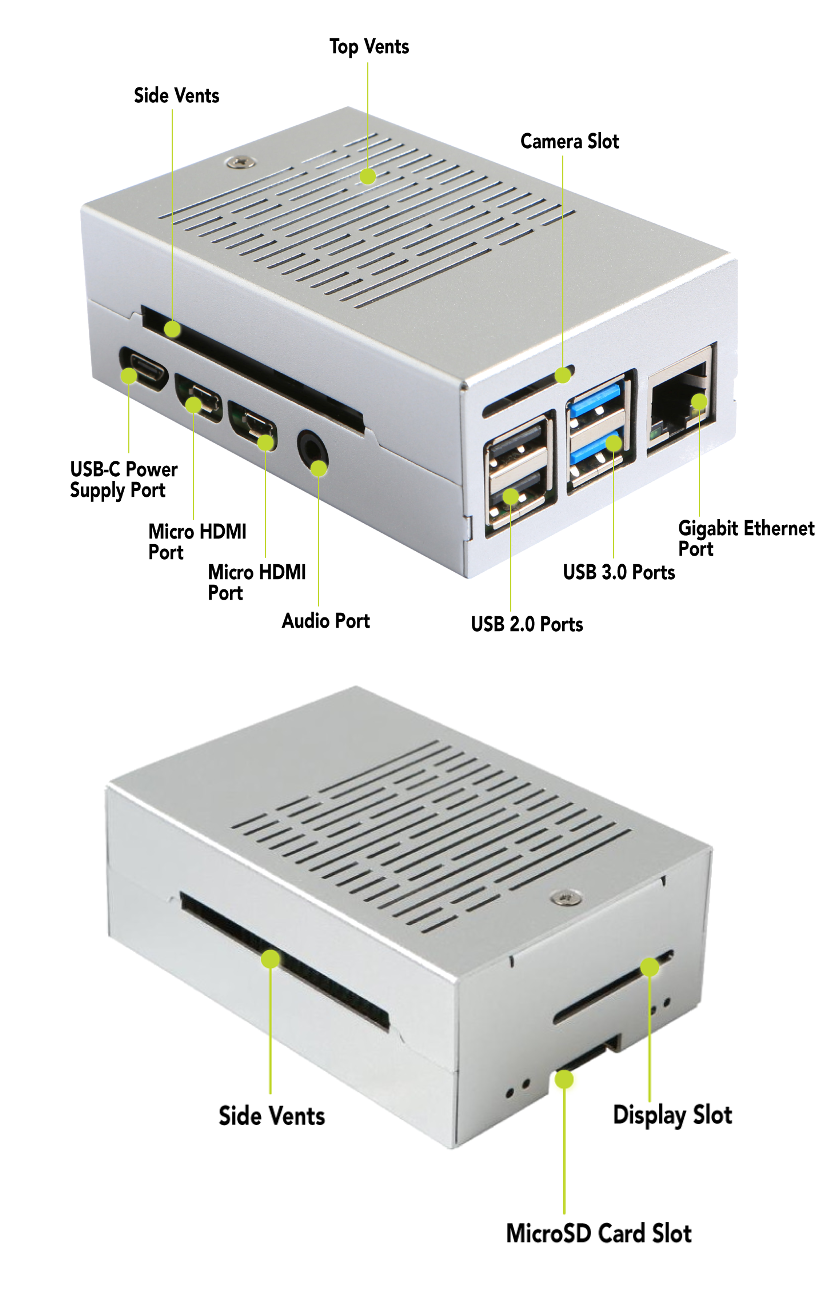 Thermal Throttling explained:
Thermal Throttling is a technique whereby the frequency of an IC can be automatically adjusted to reduce the amount of heat generated by the IC. Normally, the electronic components operate within the standard temperature range at full speed. But in case of high workloads – while running the apps such as video processing or data manipulation – an excessive heat can be generated due to intensive computing and high data throughput.
To cool down the IC, an automatic duty cycle is applied, the effective frequency becomes lower, and the operating temperature gradually comes into the normal range. For this cycle, performance of the IC degrades until it runs cooler. The ICEBERRY significantly improves cooling of the Raspberry Pi 4. Therefore, the operating temperature becomes much lower and thermal throttling is prevented from activation under any workload.
EAN: 4897025782525