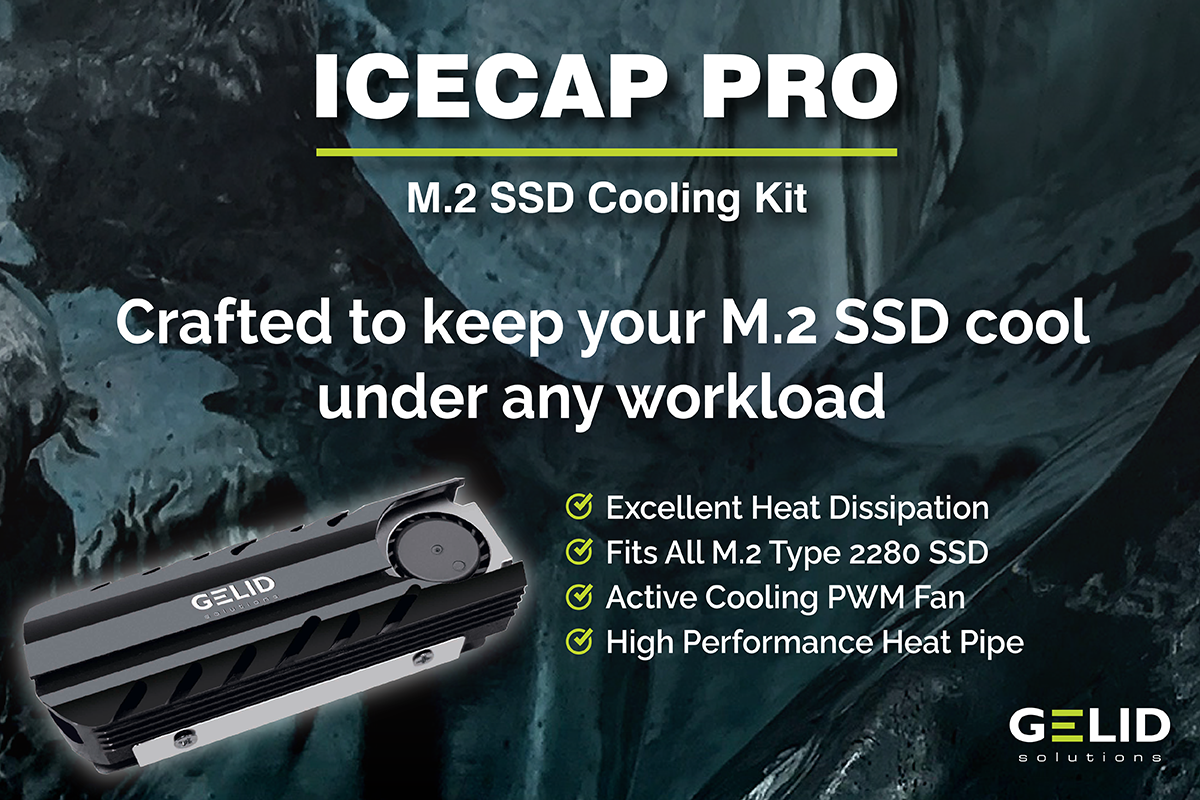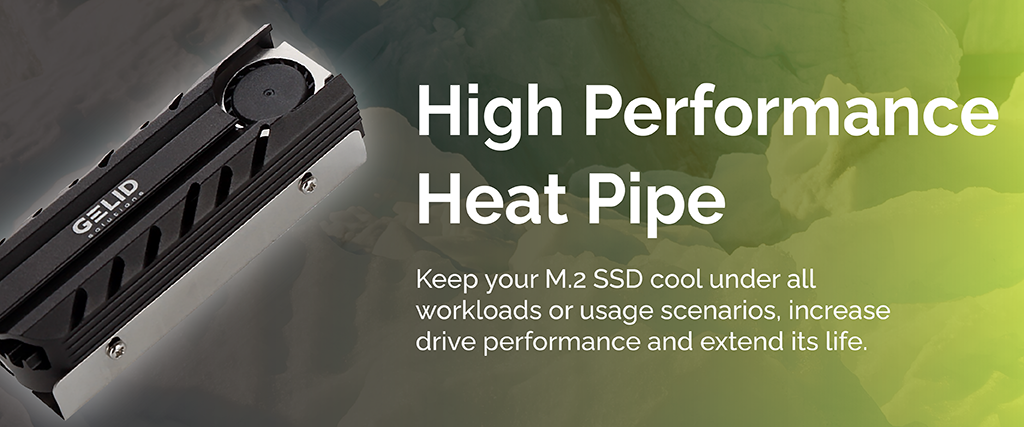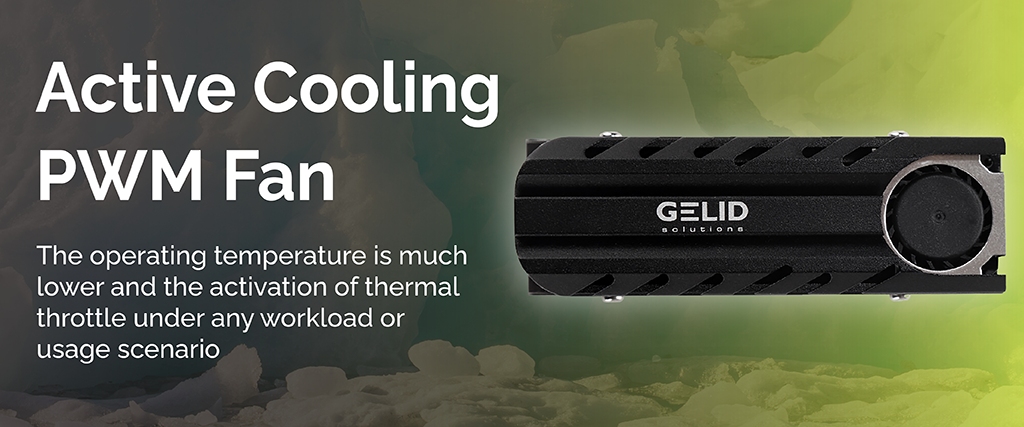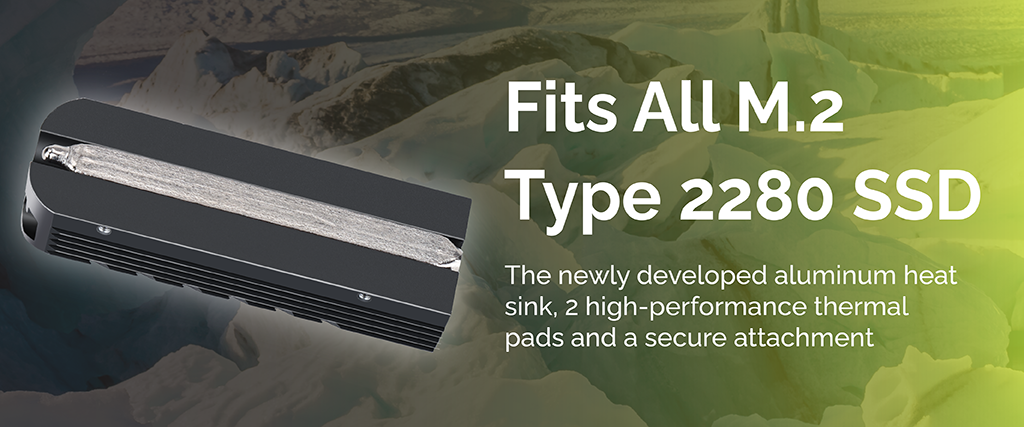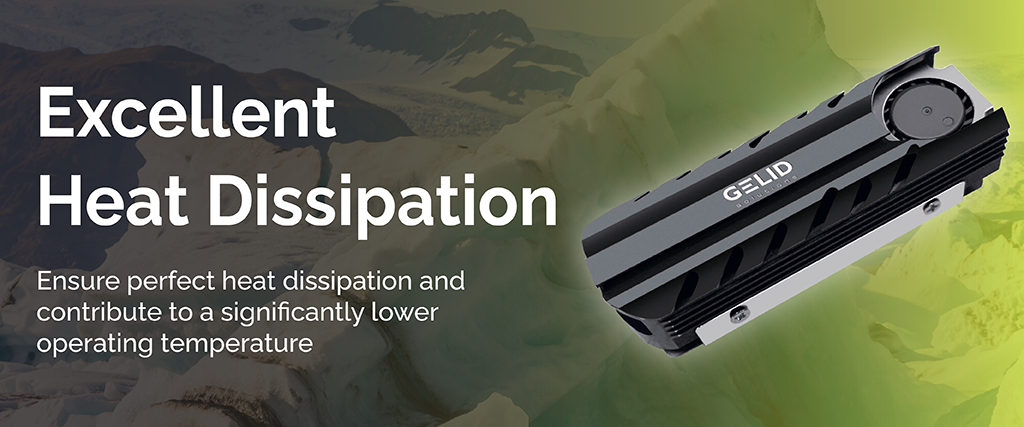 IceCap Pro (HS-M2-SSD-22)
M.2 SSD Cooling Kit
IceCap Pro is crafted to keep your M.2 SSD cool under any workload or usage scenario, boost drive performance and improve its lifespan.
The newly designed aluminum heatsink, active PWM fan, Enhanced Heat Pipe direct contact, high-performance thermal pads, and secure mounting all ensure perfect heat dissipation and a significantly lower operating temperature for the M.2 Type SSD Controller and Memory ICs.
Easy and reliable installation. All accessories you need are included in the product package, and the installation is very simple and fast.
Make your SSD icy cool and blazingly fast!!