Amber5 ARGB Combo Bundle (RF-RGB-MP-01)
Includes: 5 x Stella ARGB Fan, 1 x Amber 5 RF Remote ARGB Controller

Light up your system with RGB lights!
STELLA introduces a perfect mixture of top-notch technologies and vivid design. It comes with 8 hub-mounted ARGB LEDs and 16 frame-mounted independent ARGB LEDs to illuminate stylish Dual Ring Lighting. The fan also boasts Double Ball Bearing for improved reliability and optimized impeller for enhanced airflow. Vibrant lights, robust build and low-noise operation all make STELLA a worthy companion for gaming PC rigs.
AMBER5 controls up to 5 fans, strips or other Addressable RGB (ARGB) devices and boasts 366 vivid lighting presets spanning a carefully selected collection of pre-programmed RGB modes and dynamic effects. It comes with the 21-key RF (Radio Frequency) Remote to provide reliable and responsive remote control in the range of 8 meters.
AMBER5 also supports a passthrough ARGB Sync/Hub Mode via the 3-pin ARGB Sync Input while connected to compatible motherboards: ASUS, Gigabyte, MSI or ASRock. You are free to use the controller presets or switch to your own presets designed in your favorite RGB software.
Motherboard RGB Header Compatibility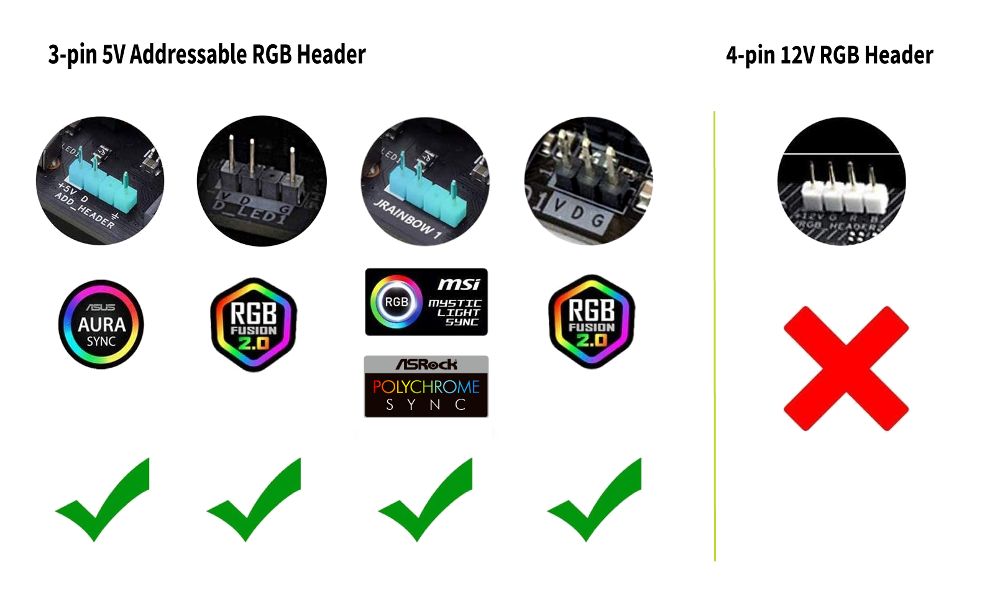 EAN: 4897025782716