Slim 12 PL Blue (FN-FW12SlimBPL-16)
Silent Slim 120mm PWM Fan with LED
The Slim 12 PL Blue features a unique Hydro Dynamic Bearing which ensures silent operation and a long lifetime. Same as the Slim 12 UV Blue the impeller of Slim 12 PL Blue is also blue but includes a high-quality PWM control for a rpm range of 900-1600. Additionally the Slim 12 PL Blue comes with 4 pcs of blue LED lights and an on/off switch mounted on the frame of the fan.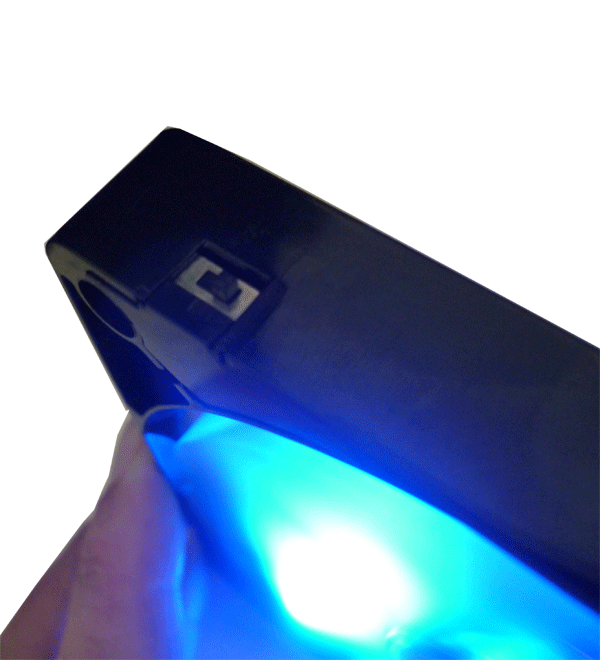 On/ off Switch for the LED lights mounted on the fan frame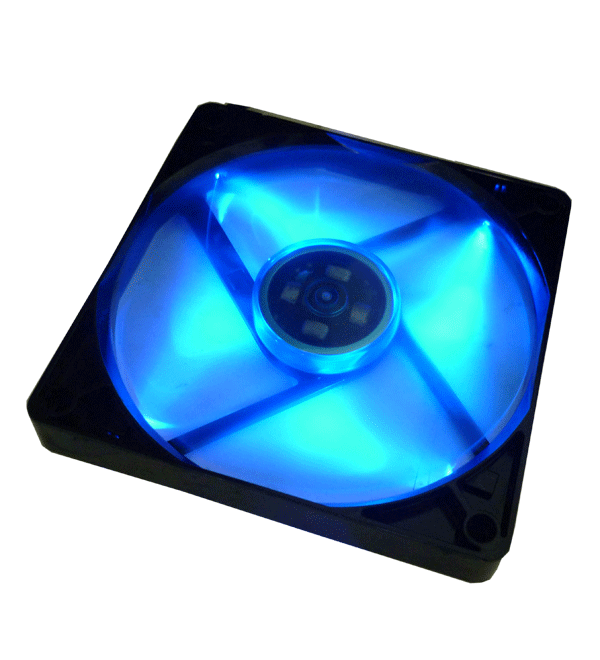 4 pcs of ultra bright blue LED Lights
Although both fans generate high air flow, they are very silent. The Slim 12 PL Blue starts with 7 Volts. Due to the LED lights the Slim 12 PL Blue has a 3-year warranty.
EAN: 4897025780682